Expanding our fleet with the AM 3600
March 26, 2021
We're happy to announce the latest addition to the Ashton Marine family. The AM 3600 is a 240 x 60 x 14-foot ABS deck barge expected to carry 3,600 tons of bulk and project cargo. Along with the option of a simple conversion into a spud barge thanks to its dual 50-inch spud well pockets.
We must give a big thank-you to Conrad Shipyard for building and delivering the AM 3600. Check out more about them on their website or connect with them on LinkedIn.
We're also thankful for the article by MarineLog. Check out what they had to say here!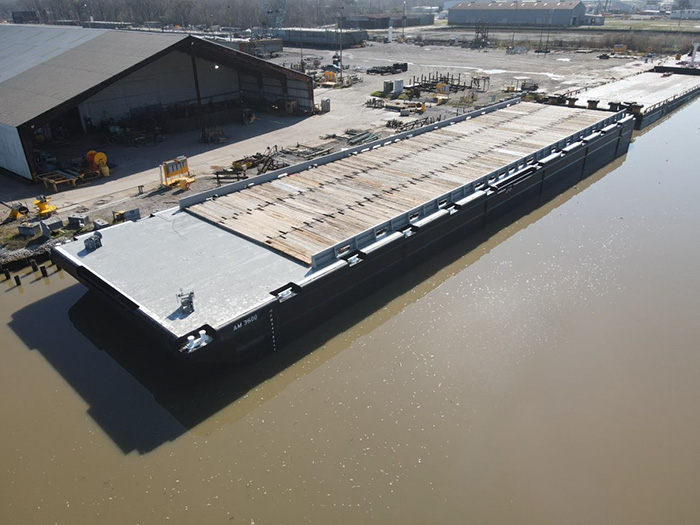 We're excited to finally have her home here in Muskegon, MI. To learn more about the AM3600,  you can expect to see her full specs on our vessels page soon!
Thanks again, Conrad Shipyard!